12:00pm - 1:00pm
Lunch & Learn: Improv for Introverts: Navigating Work Authentically
If the word improv conjures up images of late-night comedy clubs, we say, "Yes, and … so much more!" The techniques and practices of improvisation can provide powerful insights for navigating all kinds of workplace situations. Using fun, inclusive games and exercises, we will explore how to increase our effectiveness to connect with others, convey our messages, and stay true to ourselves at the same time.
Do you ever wonder: How could I have greater freedom to show up authentically at work? What's holding me back? How might I develop more meaningful workplace relationships? If these questions are interesting to you, join us for a playful hour of exploration. Extroverts also welcome!
What you'll take away:
Increased confidence to navigate workplace systems
Techniques for making meaningful connections
Hopefully a good laugh or two
Presented by Diane Moore & Jennie Sze of Diane Moore Consulting, on a mission to foster flourishing at work.
Jennie & Diane share a vision for workplaces filled with individuals who love what they do and leaders who support them to accomplish great things. Workplace culture has everything to do with an organization's. Our work is to help your workplace thrive.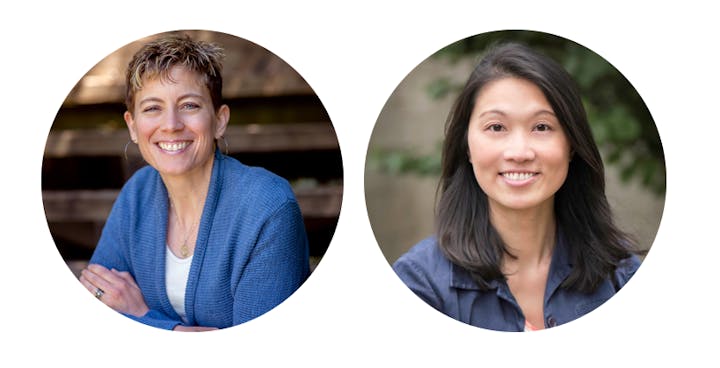 Diane Moore
How do we experience meaning and purpose? That question compels Diane's work to help others flourish in their work. She supports individuals and groups in transition through one-on-one coaching, leadership development, and organizational consulting.
With a background in data analysis and software engineering, Diane weaves together assessment data with intuition and creativity to help her clients gain perspective and make productive changes. She has lead teams in the tech sector and helped organizations across industries, government, and non-profits inher consulting work.
Diane holds an MA in organizational systems from LIOS/Saybrook University and an MS in computer science from the University of Washington.
Jennie Sze
Helping people be happy at work – this has been Jennie's purpose ever since she worked for Disney and witnessed the difference a healthy and aligned company culture can make on employees. This purpose fueled her transitions from finance and management consulting to organizational culture consulting and leadership development.
As an organizational culture consultant and leadership coach, she helps leaders create employee and customer-centric cultures that fosters innovation and brand loyalty. She has served clients in Fortune 100 companies including Starbucks, Disney, and Amazon.
Jennie holds an MBA from the Wharton School of Business and a BA in Business Economics from University of California, Los Angeles.